We, Leader Paints Marketing are domain experts in the field of paints and allied products. In business since the year 1999, we have emerged as one of the leading Manufacturers, Traders, Exporters, Wholesalers and Suppliers specializing in products like Fire Retardant Coating, Fire Retardant Paint, Thermal Insulation or Energy Saving Coatings, etc. We also deal in Chemical Resistant Coatings, Waterproofing Coatings, Synthetic Enamels, Road Marking Paints, Epoxy and P U Coatings, Interior and Exterior Emulsions, Heat Resistant Coatings and Green Building Coatings.
Our motto is to provide coatings at highly competitive prices to clients based all over the world. This has helped us secure major stake in our field of work and gain patronage of worldwide buyers. We make use of latest cutting edge technologies and recruit strong team of professionals who enhance our work efficiencies and help us deliver world class products to our valued clients.
We have integrated all our business processes so as to improve and diversify our product range as per latest trends. Our range is certified with ISO 9001:2015 Quality System and aligns with all applicable norms and Quality-Controlling Guidelines as underlined by the industry, which makes our range popular in the domestic and overseas markets.
We are moving in leaps and bounds under the headship of Mr. Nitin Shah (Managing Director) who has more than a decade of work experience overseas, mainly in U.S.A., U.K., Germany and Gulf countries. Relying on his rich expertise in the domain of paints, resins and cultured marble products, we manufacture and market a vast range of Interior Emulsion Paints, Exterior Emulsion Paints as per the specific demands of buyers.
We can produce paints in multiple color shades to suit required chemical environment and temperatures up to 1800 Deg C. We can also formulate products and energy saving coatings that meet specific needs of architects, industries, painters, etc. In fact, we are among the few manufacturers from India who can successfully provide Interior Emulsion Paints, Exterior Emulsion Paints, Energy Saving Coatings, Fire Retardant Coatings, Chemical Resistant Coatings And Heat Resistant Paints, etc., which can resist heat temperature up to 1800oC.
Owing to its superior attributes, our range is demanded not only in India but across many Middle-East countries.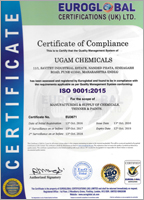 List of Clients


Read More