UGAM S I Thermal Insulation Coating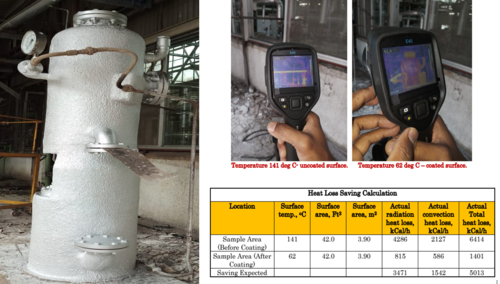 UGAM S I Thermal Insulation Coating
Price And Quantity
Product Specifications
Product Description
DESCRIPTION:
Thiscoating is specially developed as replacement to otherinsulation available in market. Please find below special advantagesof this coating.
1. 2. 3. 4. 5. 6. 7. 8. 9. Thickness of this coating 1/3rd ofyour other insulation
You can Emailus on sales.ugamchem@gmail.com or contact us on +91-7219872619.
Feel free toget in touch for further queries, if any.
The technicalspecification is correct to the best of our knowledge and under test conditionsand we do not accept any liability towards misuse and contents of it. Productmust be tested for specific use prior to use.